4 Easy Steps to Getting More Leads With Instagram Stories
December 31, 2020
Executive Summary:
Lead generation on Instagram is possible, as it is an effective platform.
Social media leads through Instagram can provide you with valuable information.
You can get high-quality followers and likes on buybettersocial.com.
Instagram has over 25 million businesses that are constantly willing to create brand awareness and drive sales of their products among users. It is a confusion to some marketers as to how the leads can be generated. Social media leads are the ones who are potential customers and show interest in your business. They can be a great source of valuable information. Thus, most of the businesses use Instagram as users refer to Instagram to check if they want to buy something or not. This is a big opportunity for businesses that can use Instagram Stories to get valuable data and generate leads. This article will show you how to use Instagram stories to promote your products and generate leads.
How do Instagram Stories work
More than 64 percent of businesses on Instagram have understood the power of Instagram Stories; thus, use them to promote products frequently.
Make sure you upload not more than nine stories as more number of stories lead to skipping
Your users must be redirected to your website after they find benefit in what you are offering through the stories.
Instagram is the best platform to acquire such users and convert them into your customers.
Users will tend to subscribe to your website than just getting updated via Instagram.
How to Generate Leads with Instagram Stories?
1. Identify and Establish the Target Audience
If your business is new, your audience should be well-researched and established.
With audience persona established, you can analyze the age, job, interests, gender, etc. to find what your target audience is like accurately.
You can add the preferred channel of your target audience, that is, Instagram or any other platform.
2. Set up the Campaign
A user always looks for something that they have an interest in. Your website should include what your target audience is looking for.
The element in a campaign that can convert your audience into visitors on your website should be present in your Instagram stories.
If your target audience is captivated by the campaigns you post, it is time to take things ahead.
Build Instagram Specific Landing Pages. Use AdScent.
A great CTA should match with the promise by keeping the landing page and your CTA
Create a compelling message to impact your audience and generate leads easily.
The landing page must be in the following order- Headline, Images, the Onlineform, The CTA.
Make sure that a 'follow-up' nurture is established. He email marketing is the key.
You have to be on the GDPR Go through the checklist to avoid serious charges against for being a non-member.
3. Put out the right type of Instagram Stories
This is the point when you have to work on your presence on Instagram and drive traffic.
Use clickable links on your Instagram stories, like, 'swipe up for more.'
Run the Instagram stories takeover where an influencer can partner with you, and you can get access to their audience.
Host several Instagram giveaways and contests to generate a higher number of leads and drive them to your website.
Use the services of buybettersocial.com to get high-quality followers and likes. It is the most reliable source, and the services come at a reasonable rate.
A good giveaway will not only boost engagement but also increase reach.
4. Test the effectiveness of your campaign, measure and improve
You should always test the effectiveness of the campaigns. Test the results, analyze the data, and look for trouble areas that can be corrected.
Always reach or try to reach the end goal using Instagram stories.
Do not depend on something going viral and gaining success as a means to lead generation. Make sure you work on building the brand.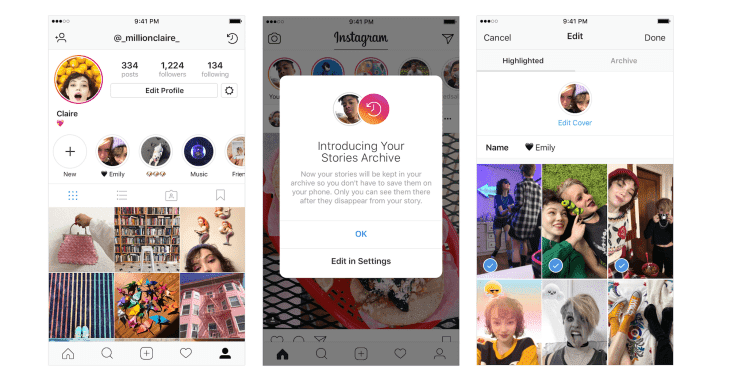 Conclusion
Thus, with the above four steps to create captivating stories, you can convert your audience with lead generation.