Best Instagram Tools for Massive Audience Growth
September 12, 2020
Executive Summary:
Instagram is an extensive social network.
You can do better at it by using some tools for audience growth.
BuyBetterSocial allows you to buy followers and likes.
The internet has taken over our lives. There exists the effect of the internet in all walks of life. Social media is one of the hugest applications of the internet. There are various social media platforms like Facebook, Twitter and Instagram, which allow people to post things and remain in contact with people from around the world. On these platforms, you can meet people who are from varied backgrounds, varied fields and who live in different parts of the world. It gives you a gist of their lives and also lets you reach out to them. These platforms, especially Instagram, can also be used as powerful marketing tools. They help you build a good audience base and make people aware of your products.
1. Concept of Followers on Instagram
Instagram is one of the largest social media networks in the world. Hence, it is used by many big companies to get in touch with their clients or to promote their products and services.
On Instagram, one can follow an account. These people are called the followers of the account.
The followers can see your posts on their homepage and have direct access to your posts and stories. A useful Instagram page attracts more followers and gives you more reach to the masses.
To reach out to the maximum people, you need to have more number of followers.
2. Tools To Increase Instagram Followers
There are various tools which can help you gain more followers and more publicity. Given below are some of those tools.
Snapseed:
It is important to post pictures and videos of excellent quality. Blurred pictures do not give a clear idea of what you want to convey.
However, it is not always possible to click the best pictures. There can be instances wherein you are not able to take good pictures.
The background may not be that good, or there can be some discrepancy in the picture. Here, you can use editing tools like Snapseed.
Snapseed is easy to use, and it has a simple interface. This app has been managed and developed by Google, so it has some of the best features.
You can use tools like selective adjustment, ambience adjustment and the brush tool for making the pictures brighter and adjusting their saturation.
Visual Instagram Planner by Later:
Having good Instagram aesthetics is the key to attracting more followers to your page. You can select the layout and theme of your Instagram page and then, plan your posts.
If you plan your posts using the Visual Instagram Planner by Later, you can get an idea of how the page will exactly look.
This will give you more ideas about how you should place the pictures and what theme should you stick to.
Wishpond:
It is important to create some noise about your Instagram page. You can do this by inviting people to your page through contests and other such activities.
There are contests organized for hashtags and getting the maximum number of likes. For that, you do not always need an app or a tool, but using one of those can give you a better experience.
Using Wishpond, you can create a landing page for your contests, admit and deny entries as well as declare the winners. This gives you all the services without any fuss.
Instagram Insights:
The Instagram Insights is not an independent tool, but it is a feature of the business accounts of Instagram.
It allows the user to know the reach of the posts and stories they are putting up and determine the best time to post.
This best time can be decided using various factors like the age and gender of the audiences and the regions where they belong to.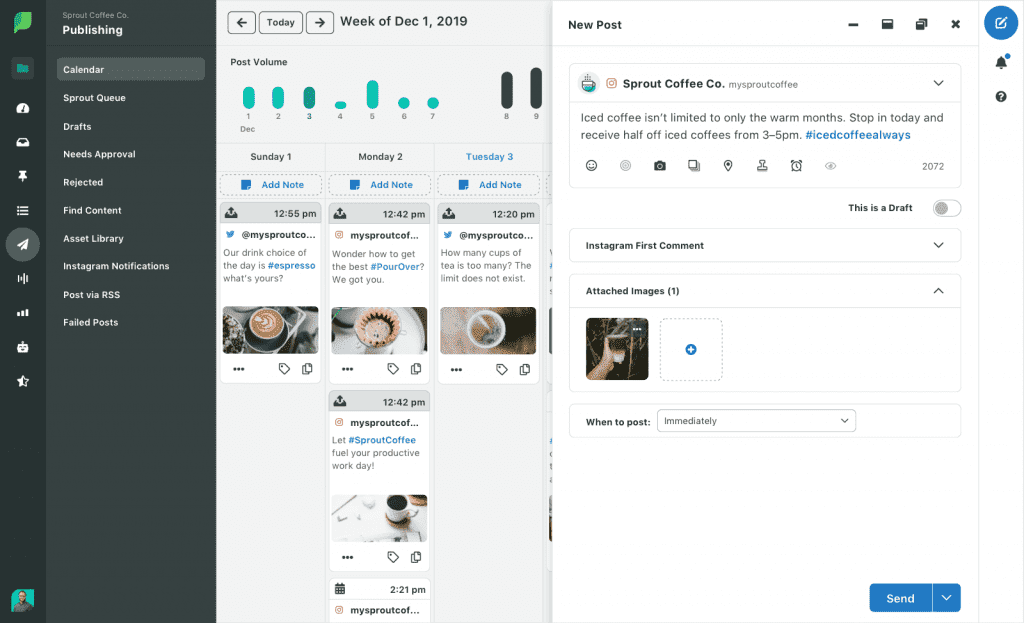 Why BuyBetterSocial?
Instagram is a place where you need to get more and more followers to get the maximum number of likes and views.
BuyBetterSocial can help you gain them by buying their services. They offer likes, views and followers at affordable prices.
You can read more about it from https://buybettersocial.com/.
Conclusion
You can plan a better Instagram page and get more followers by adopting some of the tools given above and buying packages from BuyBetterSocial.