Reposting UGC on Instagram: How to Do It Legally
January 19, 2021
Executive summary:
UGC– User Generated content
It helps in accurate curation of a brands' Instagram feed
Legal rules have to be followed to put out UGCs in a safe and secure way
BuyBetterSocial helps you gain popularity
UGC or User-generated content is any content, be it photos, videos, articles, or audio-visual material used by users to publicize services or products made available by a particular market firm. When brands use UGCs on their social media accounts, it helps them make a mark in the online forum and helps them stay relevant to current times. However, posting UGCs requires certain guidelines that should be followed for the proper crediting of the creator.
1. Why are the following UGC rules important?
UGC can be an efficient marketing strategy for brands because it is seen that people find UGCs more credible than outward advertising.
When users of a certain product of a brand post it on their Instagram, reposting them to their original account helps gain valuable attention.
It is a form of publicizing.
There are certain laws and regulations in place for UGCs to protect the intellectual property of the creator.
Basic guidelines for reposting UGCs ask for permission and give credit to the original creator of that post.
When people come across UGCs from a brand, it unconsciously helps them make purchase decisions for the brand's benefit.
2. Rules for reposting UGCs
It is important to take the right course of action to legally and ethically repost UGCs on Instagram. The following are some of the rules to be followed.
Know the basic practices for reposting UGC on Instagram
Make sure you and your team know the legalities involved behind using someone's content.
Giving adequate credit to the owner of the content is important as it falls under their ownership rights.
Using their content without permission can lead to them taking legal action.
It is important to familiarise yourself and not to break the rules even though they are not set in stone.
They are legally asking for permission
This can be achieved by writing them a message over Direct Message or DM. this kind of UGC is found due to its mentions.
Searching relevant hashtags can also enable the brand to find mentions of their products. You can add them to your media library to be re-shared later.
It is a good way of keeping your consumers within the loop.
Some accounts also have their personalized UGC terms of use, that one can follow before using.
Correctly credit the creator
This is probably the most important step because a content creator should have all the appreciation for the creation of the post.
Copywriting watermark of the content should be kept as it is, and the owner can be notified with a simple tag in the post.
They were writing a caption with a lot of warmth to let the creator know that you appreciate their work and their valuable contribution.
Reposting Instagram stories.
These rules are not limited to just posts, but you have to extend them to the stories you report.
Repost the original work, not the one that you have got by taking a screenshot.
Ask permission from the owner to add it to your story highlights.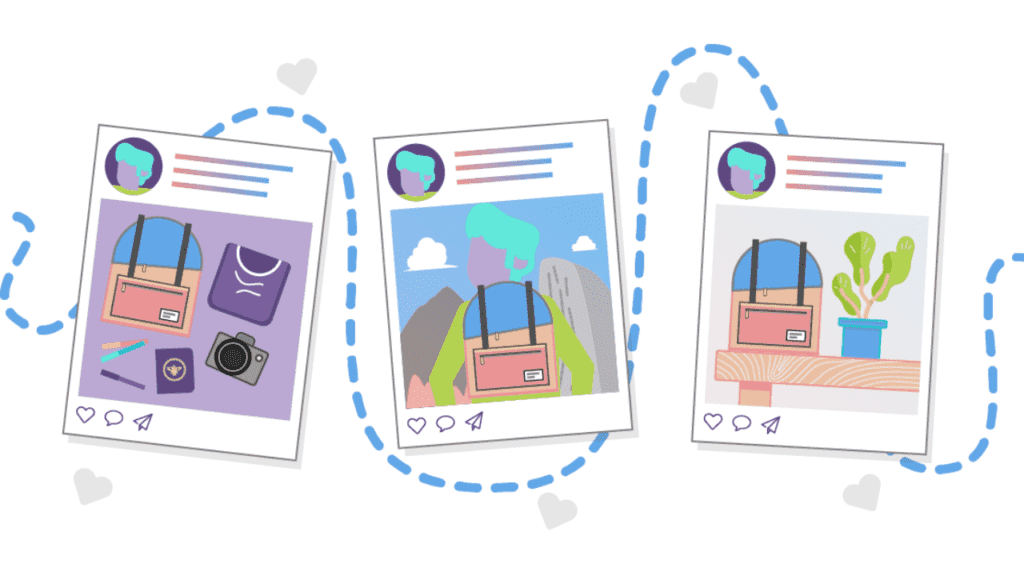 Role of BuyBetterSocial
BuyBetterSocial helps you buy Instagram followers, likes, and comments about growing your account or business on Instagram.
This helps you to gain appropriate recognition for your brand and will help increase viewership. This ensures the popularity of your account.
It is especially important for business accounts that are starting in a marketing venture on Instagram; having more views of their content will ensure growth.
For more details, you can head on to https://buybettersocial.com/best-instagram-tools-for-massive-audience-growth/.
Reposting of UGCs helps businesses grow in a great way as they get a more valuable response from a wide audience. This enhances the credibility of a particular account or their business.