Secrets to Writing Best Instagram Captions
February 16, 2021
Executive Summary:
Instagram Captions are an essential element of a post to engage the audience.
There are several systematic approaches towards creating the best caption to captivate the audience and increase page traffic.
You can boost your Instagram account's traffic with the services available on com and get access to high-quality followers and likes.
The secret to creating good Instagram captions is a difficult choice. To find that one caption that is a thumb-stopper for the scrollers will require more than just a google search. Your audience wants to read what they want to read. You must provide them with content that engages and better rank your posts in the Instagram algorithm. Captions are the tool that encourages people to explore your page. It holds power to engage and build a relationship with the audience. However, creating a great 'micro-blogging' caption for the posts can help you connect with the followers and increase brand loyalty.
Why are Good Instagram Captions Important?
A good Instagram caption can pull traffic to your page.
If your caption stops one from scrolling, they will end up exploring your page.
A good caption always has to have an effective call-to-action to inspire the audience and the followers to comment on your posts and increase engagement.
Accompanying any content you post on Instagram with a good caption drives your engagement strategy.
How to Create Good Instagram Captions?
Identifying a good caption for your Instagram posts is the first task at hand.
It should set you apart from your competitors and showcase the personality of your brand.
The caption should motivate your audience to get further details and similar content through exploring your page.
Study the niche and put out captions that convert them into your loyal followers.
Steps to Create Great Instagram Captions
1. A Killer First Line
Get personal. Approach your audience at a personal level using pronouns. Entice them with a hard-hitting caption.
The first line should include the element that intrigues your audience.
Captivate your audience with a statement that triggers their emotional response towards your post.
2. Include Call-to-Action
A call-to-action is the element that boosts activity and engagement on your Instagram posts and leads them to your business website with a swipe-up.
Use CTAs to increase engagement, like, Double tap if you agree.
Contests and giveaways are the best opportunities to use straightforward Call-to-actions.
3. Add Line Breaks to Help the Audience Read Long Captions
A continuous long caption will put off your audience.
Use line breaks to make the caption easy to read.
4. Brand Voice Should be Consistent
A brand voice in captions helps you stand out and maintain it in all your posts uniformly.
All your posts should maintain the same tone and approach.
5. Include a Few Focal Themes in your Caption
Your brand's aesthetic and uniqueness must be expressed through some themes that or topics you consistently write about in captions.
Product-centered captions must include themes that accentuate how the product looks good.
6. Include Emojis
Using emojis adds color to your caption and makes your post clickable.
Describe special events with emojis in the caption and include a CTA to engage the audience.
You can also get high-quality likes and followers on buybettersocial.com, an exceptionally reliable platform at a reasonable rate.
7. Showcase your Sponsors through captions
With paid promotions, add noticeable hashtags #ad or #sponsored to comply with the rules of FTC.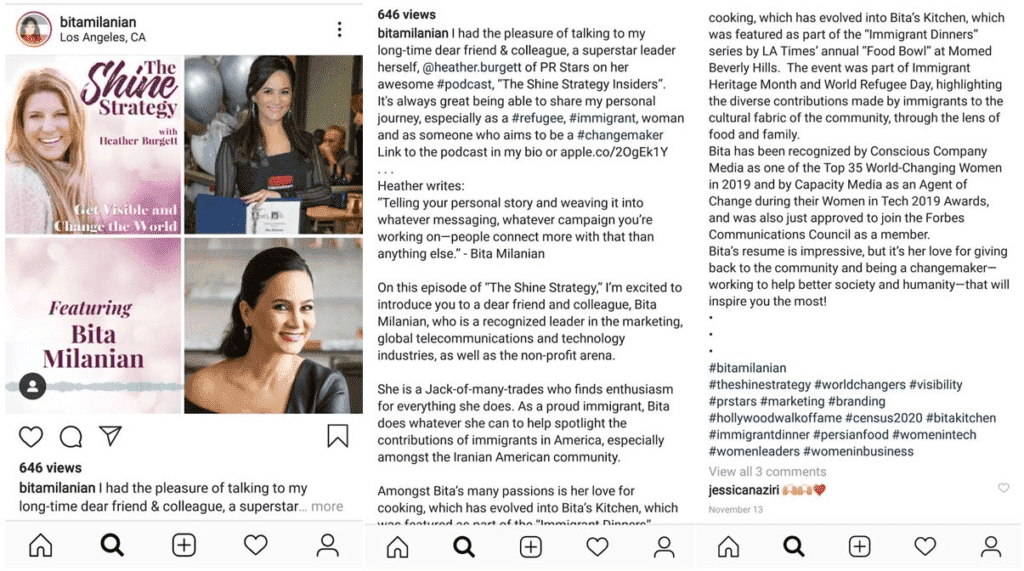 8. Create Captions Beforehand
This is a task to be done beforehand for occasions, events as well as special giveaways.
Have great original captions ready for use in your arsenal.
9. Boost Engagement and Discoverability with Hashtags in Captions
Connect to inspire UGC with strategic hashtags.
Motivate the audience to use your branded hashtags to get featured, thus, boosting engagement.
Instagram stories shall include Effective Captions
Combine the above tips od using CTAs and drive them to 'swipe up.' or click a link in the bio.
Conclusion
Use the steps to create good captions to trigger engagement and traffic on your Instagram page.