Top Ways to Use and Customize Instagram Highlights
August 29, 2020
Executive Summary:
Instagram highlights are relatively new and have helped many businesses shine.
Instagram highlights are ideal for showcasing your products.
Let us learn the ways we can use highlights to showcase your brand and its products.
Instagram highlights are handy tools to showcase your brand and its products. Several brands out there are using intelligent techniques to use this feature of Instagram to grow their business and increase sales. With the several products your brand has, you may share customer reviews, promote the marketing campaign uniquely using Instagram highlights. Here are some techniques being employed by big-shot brands to build their brand in several ways:
Showcase Your Products in Instagram Highlights
Several e-commerce brands use methods of showcasing their products on Instagram with the help of Instagram highlights exclusively.
By now, you must have known that highlights are mostly when you choose to save a story you had uploaded to be permanently on your account to be viewed by all whenever they want to.
Using this technique, you can choose all the product-related stories and store them under one highlight reel.
Do not stop here as you can make separate highlight reels using the same products under highlight reels titled 'summer collection,' 'new arrivals,' etc.
When you add a story related to a product, always keep the see more option for them so that when you store them in highlight reels, your viewers of the highlight reels will get redirected to the store website of that product quickly.
You can also use the shoppable stickers feature instead of the see more feature if you don't have more than ten thousand followers.
Share Reviews of your Products in Instagram Highlights
When your customers love your products and post a review, go ahead and give their reviews a platform to showcase that your products are effective and have a place in the hearts of many people.
Since the Instagram highlights are placed at the centre of your profile above the posts, it is the first thing people notice when your audience visits your profile.
With a highlight reel that showcases all the positive reviews of your customers, it will only ensure the viewer of how good your products are.
Add the see more option along with the review story to link it to the product they are talking about. It will show up just the same in your highlight reel and will help your viewer to know more about the product.
The tip is to make it easier for your viewers to gather opinion and positive response about the products of your business.
Categorize the Content in your Instagram Highlights
If your brand publishes posts and stories regularly, you must choose Instagram highlights as the other area to showcase your stories with a better way of organizing them.
Create highlight reels with categories well-defined by their titles.
This way, you can group post related to a particular topic under the highlights immediately and have a well-organized set of highlight reels.
Categorizing your content in highlight-reel not only makes it look neat but also helps your viewers find what they are looking for easily.
Showcase and Highlight your Customer
This move will only bring your brand closer to your customers.
Share your appreciation with the help of Instagram highlights by giving them a shoutout as well as maintain the business in a friendly way.
It generates a feel-good factor for your users, and they find the glint of the brand is closer to human in general.
Include the Promotions related to Building Awareness in the Instagram Highlights
Drive interest in your products by including promotions in your highlights.
You step up your game by promoting a brand by showcasing the fact that by supporting or buying your product, the customer is taking part in a good cause.
Build awareness about the several CSR activities your brand takes part in. Showcase these through your stories and put them in highlights.
Promote Your Campaigns in Instagram Highlights
Businesses should promote their campaign not only through the stories and posts not but also in Instagram Highlights.
It will help our campaigns get consistent traffic to your campaigns.
Once you put a story related to your campaign in the highlights, you can ensure that it stays for more than 24 hours and keep it active.
Promote your Partnership in Instagram Highlights
Since you know that Instagram Highlights is an appropriate place to promote
Promote your partnerships with a blogger, influential identity or other big businesses here.
Share Events in Instagram Highlights
Any story you put out related to events can be put under Instagram highlights to make your viewers understand why they cannot miss the next event that takes place.
If a celebrity came to an individual store for launching a product, make sure you post a story related to that event. It will create a need for the viewers not to miss the next event that takes place.
Take your viewers Behind the Scenes
An effective way to humanize your brand is to build a strong and consistent community.
BTS or behind the scenes stories getting stored in Instagram highlights will help your brand have a sneak peek into your brand.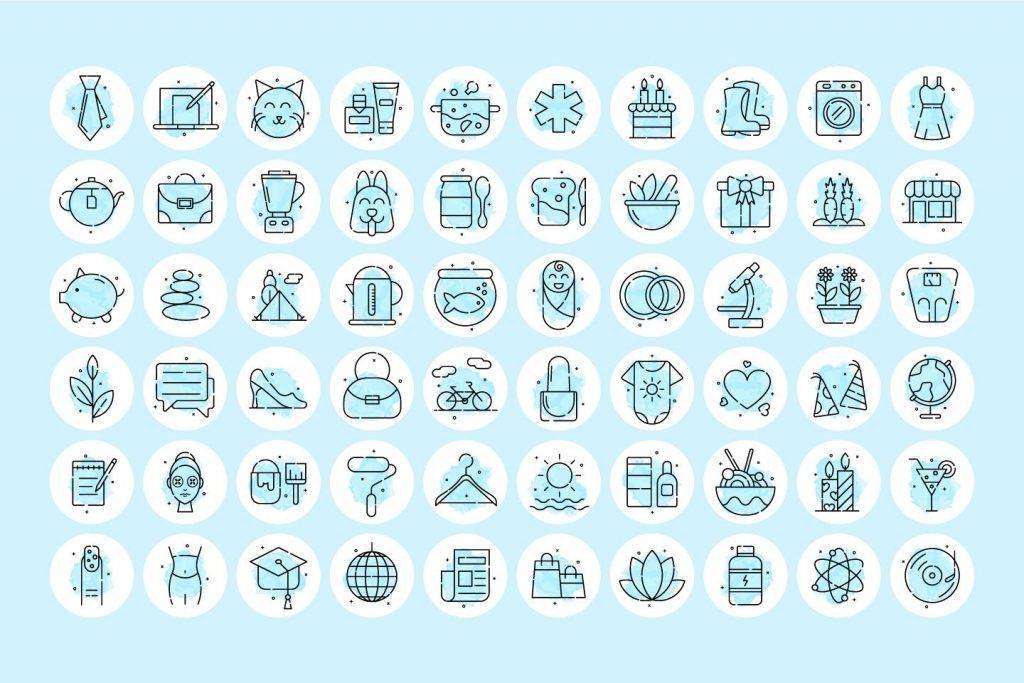 Answer your Followers questions in Instagram Highlights
An easy way to grow your high-quality followers is to use buybettersocial.com.
Apart from that, answer questions you are being asked by your followers repeatedly.
Your Instagram highlights should have these topics mentioned in their title itself, for example, if you see a question related to the return policies, or how the shipping is done, or any other such FAQs, categorize them under Instagram highlights and address them individually.
Instagram Highlights are very versatile and can be used in numerous ways to grow productivity, sales and grow followers' interest.